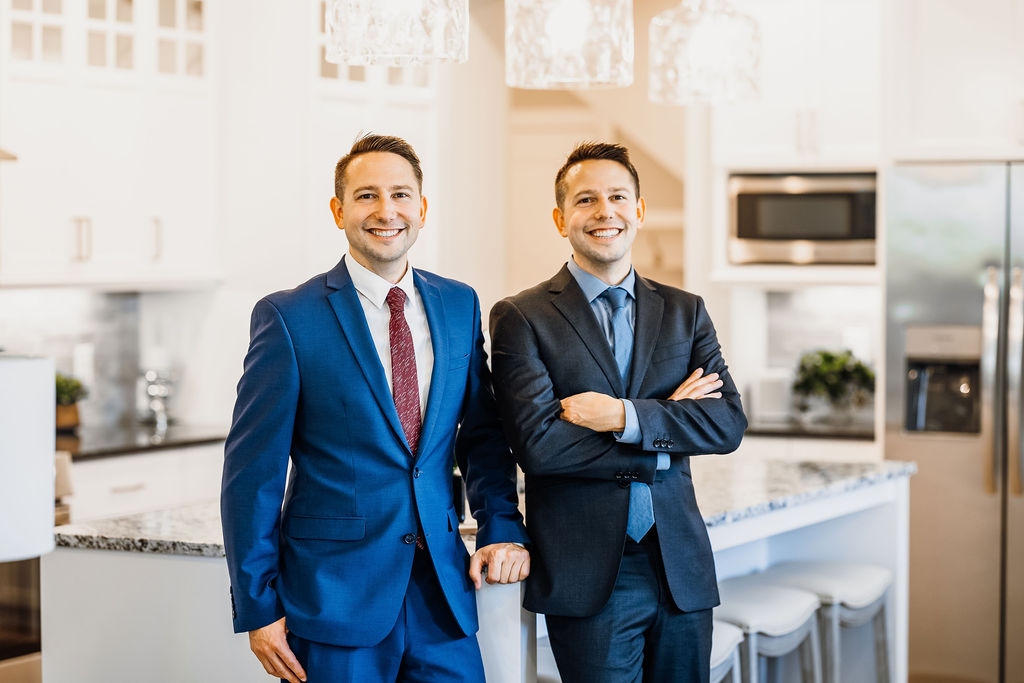 The Dzurik Property Twins goal is to make selling, buying, and investing in real estate easier and better for everyone!
The business and team are relationship based, built on a foundation of hard work, integrity, and transparency. Driven to provide an exceptional client experience during what is often the largest transactions of a person's life – and the place they call home. You will find that they are proactive, engaging, professional, energetic, motivated, and detail oriented.
You will experience a high standard of commitment and a Win-Win mentality in every situation. They believe in transparency, communicating at a high level, treating others with integrity, and providing unfiltered honesty. Selling and buying real estate can seem overwhelming, and with their experience, passion, and strong communication, stress is kept low and you are guided in a professional manner.
Blessed to be lifelong Minnesota residents, having a variety of experiences helps educate clients on this wonderful area. Alex and Ben were introduced to the housing industry by being surrounded by their father's residential remodeling company. Through their work with him, they learned valuable knowledge, skills, and contacts that we use and share daily. They actively invest in real estate through renovating, reselling, and holding property. Building wealth for clients through real estate is top of mind.
The full service team consists of Realtors Alex Dzurik, Ben Dzurik, and Rachel Larson; Director of Operations Jacob Knutson; and Listing & Marketing Specialist Courtney Hellman. Jacob manages business growth and transaction coordinating. Courtney manages listing coordination and marketing. The team stays on the cutting edge with the latest technology, marketing, and market knowledge. They have a combined experience of 25+ years.
The team helps sellers, buyers, and investors with their real estate needs in all of MN and WI: single-family, multi-family, condos, townhomes, twin homes, new construction, developments, rehab and resell, investment property, luxury homes, lakeshore property, cabins, second homes, land, farms, estates, short-sales, foreclosures, and more. Sellers, first-time buyers, move-up buyers, move-down buyers, relocation.
They strive to make a positive impact on their clients lives, create family-like relationships, spread contagious positivity, and make the world a brighter place.