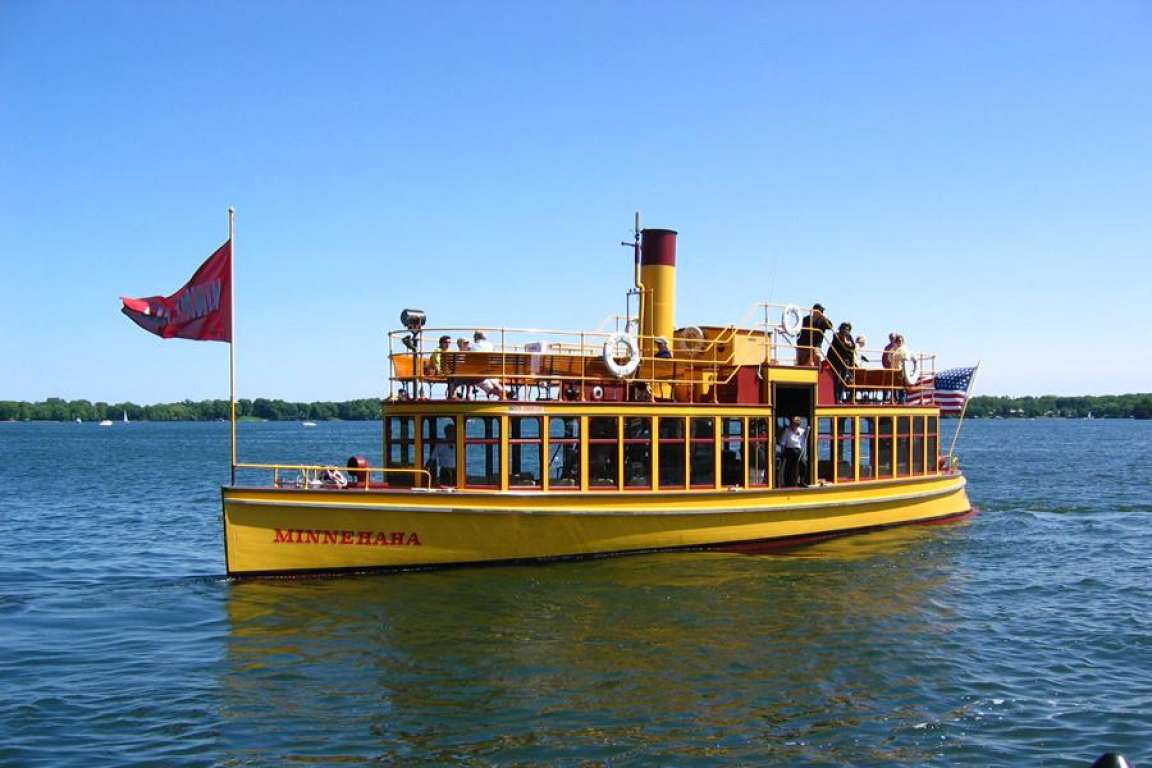 About the Lake
-Lake Minnetonka translates to "Big Water"
-14,528 acres
-125 miles of shoreline
-113 feet deep
-39 Bays

Restaurants on the Lake
Excelsior: Maynard's
Spring Park: Lord Fletcher's
Tonka Bay: The Caribbean
Wayzata: 6Smith, CoV

Restaurants within Walking Distance to the Lake
Excelsior: 318, Adele's Frozen Custard, Coalition, Haskell's, Lago Tacos,
Olive's Fresh Pizza Bar, The Suburban, Tonka Trolley, Red Sauce Rebellion, Yumi's Sushi Bar
Mound: Al and Alma's
Wayzata: Gianni's Steakhouse, McCormick's, Sakana, Wayzata Bar and Grill

Marinas
Bay to Bay Boat Club
Excelsior Bay Harbor
Greenwood Marina
Howard's Point Marina
Metro Lakes Marina
North Shore Marina
The Caribbean Marina
Tonka Bay Marina
Rockvam Boat Yards

Yacht Clubs
Minnetonka Yacht Club
Shorewood Yacht Club
Upper Minnetonka Yacht Club
Wayzata Yacht Club

Other Information
Beaches
DNR Information
Public Boat Launches
Steamboat Minnehaha – Enjoy a ride on this historic steamboat! Alex and Ben may be volunteering on your voyage!

Big Island
-Amusement Park operated 1906-1911
-Large portion owned by the City of Orono, while residential homes make up the rest of the island
-Popular hangout today

Fish
Black Crappie, Bluegill, Bullhead, Common Carp, Largemouth Bass, Muskellunge, Northern Pike, Perch, Rock Bass, Smallmouth Bass, Sunfish, Walleye
If you have any questions about life on the lake, give us a call! We're always happy to talk about our favorite parts of our home.